While we were in
Cleveland
, Auggie had his own little vacation back at the apartment, sippin' on fruity drinks and wearing Hawaiian leis. Until...
...some of the leis decided they didn't want to let him go.
He tried everything he could to shake them...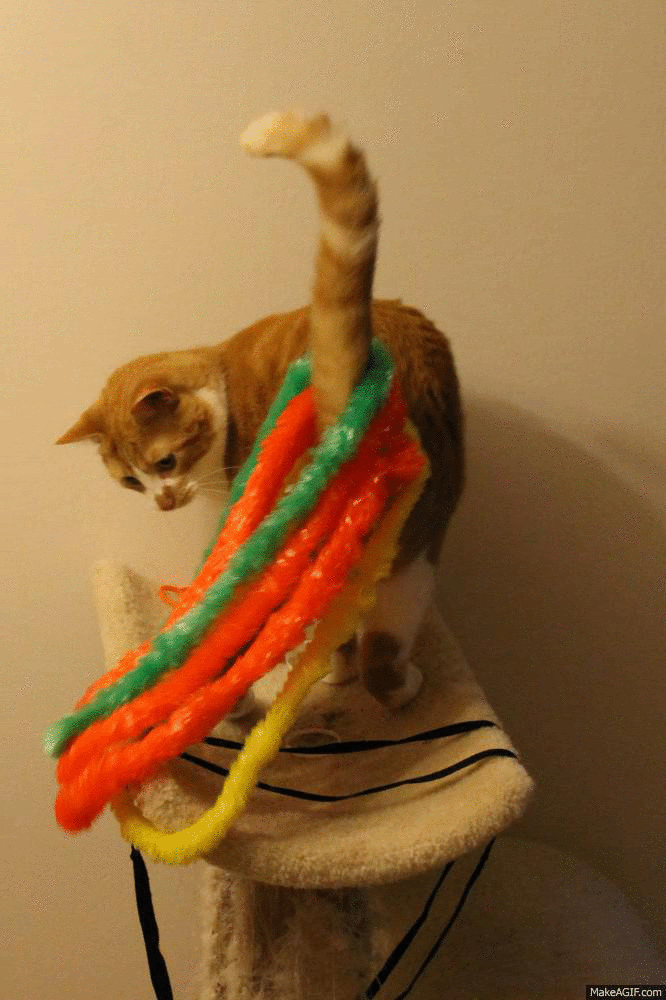 But, in the end, he made the most of things and reenacted his favorite Tom Tykwer movie. Run Auggie Run!